Client Testimonials
Vingage Consulting is very professional and prompt with the work they deliver. We engaged them to win-back our former club members. With their help, we enrolled former members and experienced an ROI of 1,150%. It was great for our business.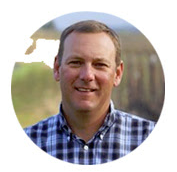 Shayne Kline
General Manager, SummerWood Winery & Inn
What We Do
We offer a new vision for how to grow your Direct To Consumer (DTC) business. Growing DTC sales goes beyond traditional tasting room sales practices. Our services help you identify the best way to interact with your customers to grow your brand, increase customer loyalty and propel your revenue. We help your customers order from you, again and again.
Who We Are
Vingage Consulting is a strategic customer engagement and marketing firm specializing in Direct to Consumer sales. Working with us enables your business to execute strategies that attract, cultivate, acquire and retain customers. We help you identify the best strategies to maximize revenue and grow your brand.